United States Bankruptcy Court
Welcome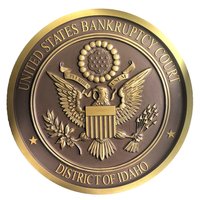 Welcome to the U.S. Bankruptcy Court for the District of Idaho.
We hope this website will provide useful information about the Court, its operations and its processes, and answer many of the questions you might have. Please let us know if you have suggestions to improve the site.
Below you can find the latest news from the Bankruptcy Court for the District of Idaho.

The calendar updates as new information becomes available and is subject to change without notice. To schedule a hearing, contact the courtroom deputies.


Proposed Dates for Chief Judge Joseph Meier 2022

Proposed dates for Judge Noah G Hillen 2022

341(a) Meeting of Creditor Dates 2022

Free Bankruptcy CLE 9/1/2022
Aug 11, 2022
Please join us on September 1, 2022, at noon MST for a free bankruptcy CLE. Please click for more information.

Now Accepting Lawyer Representative Applications
Aug 11, 2022
The District is seeking a new Lawyer Representative from the 4th District. Please see the attachment for further information.
Judge Dale receives Distinguished Jurist Award
Jul 22, 2022
On Wednesday, July 20, 2022, Judge Candy Dale received Idaho's Distinguished Jurist Award.
BTATC Act Implementation
Jun 30, 2022
Bankruptcy Threshold Adjustment & Technical Corrections Act Raises Debt Limit in Subchapter V and Chapter 13 Cases


Print Me