The United States District and Bankruptcy Courts for the District of Idaho as well as Probation and Pretrial announce operating with reduced staff. For full details and pro se email filing links, please visit the COVID-19 Information section of this website.
The District of Idaho is currently operating under a "Moderate Risk" level. Public access to the courthouses will be strictly limited to those individuals with specific business, e.g., those attending a hearing or visiting their probation officer. All individuals (unvaccinated and fully vaccinated), including staff, are required to wear a mask when in the public areas of the courthouses. Mask requirements for all in-court proceedings will be subject to the presiding judge's discretion.
Bankruptcy Judges & Calendars
Submit Proposed Orders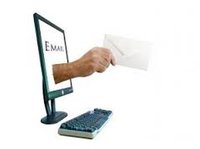 Proposed orders are to be submitted by e-mail in a format compatible with Word, unless expressly directed by the Court to be submitted in a different format. Refer to the ECF Procedures Guide for further guidance. A certificate of service is not required when submitting a proposed order.
You may use the links below to submit your Proposed Orders:

Print Me