The United States District and Bankruptcy Courts for the District of Idaho as well as Probation and Pretrial announce operating with reduced staff. For full details and pro se email filing links, please visit the COVID-19 Information section of this website.
The District of Idaho is currently operating under a "Moderate Risk" level. Public access to the courthouses will be strictly limited to those individuals with specific business, e.g., those attending a hearing or visiting their probation officer. All individuals (unvaccinated and fully vaccinated), including staff, are required to wear a mask when in the public areas of the courthouses. Mask requirements for all in-court proceedings will be subject to the presiding judge's discretion.
District Forms | Fees | Rules
Civil Forms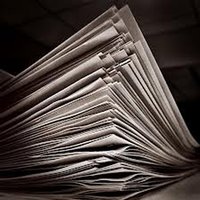 The Administrative Office (AO) of the United States Courts provides a listing of forms for Civil proceedings. You may search by:
Court Forms By Category
Court Forms By Number
Below you will find a link to the National Forms Directory (Official AO Forms & Fees Directory) as well as other useful forms.

Request for Reassignment
Request for Reassignment to a U.S. District Judge
For more information about the policy and procedures for each judge, go to the Judges page.

Discovery Plan Guidelines
Guidelines for Completing the Court's Discovery Plan

Discovery Plan
Discovery Plan

Litigation Plan
Litigation Plan

Patent Litigation Plan

Print Me