United States Bankruptcy Court
Welcome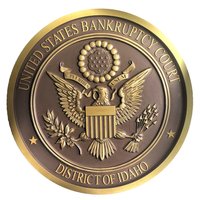 Welcome to the U.S. Bankruptcy Court for the District of Idaho.
We hope this website will provide useful information about the Court, its operations and its processes, and answer many of the questions you might have. Please let us know if you have suggestions to improve the site.
Below you can find the latest news from the Bankruptcy Court for the District of Idaho.

District of Idaho Courthouses Closed - July 4
Jun 20, 2017
The District of Idaho Courthouses will be closed on July 4 in observance of Independence Day.

Change in Jerome 341(a) Meeting Location
Jun 16, 2017
There will be a temporary change in the 341(a) Meeting effective July 1st.

Stephen W. Kenyon selected as Clerk
Jun 15, 2017
Stephen W. Kenyon appointment as Clerk of Court will begin June 19.

Revised Criminal Procedural Order effective June 1
Jun 01, 2017
The District Court has entered General Order #319-Revised Criminal Procedural Order.

Civics Contest Finalists Announced
May 30, 2017
Congratulations to our local contest winners!

Interactive Database to Search Judiciary Trends
May 16, 2017
The FJC has recently enhanced it's database that houses information about federal case filings.

Tri-State FBA Conference Oct. 5-7 - Jackson, WY
May 16, 2017
The 13th Annual Tri-State Conference program information is available. Hotel and conference registration is now open.

Northern Idaho Jury Scam
May 05, 2017
Individuals are posing as Federal Court and Kootenai County Sheriff Officials in order to scam citizens out of money.

Message from Judge Pappas to the Bankruptcy Bar
Mar 22, 2017
Judge Jim Pappas has released a message to the Idaho bankruptcy bar regarding his intention to retire.

Print Me