United States Bankruptcy Court
Welcome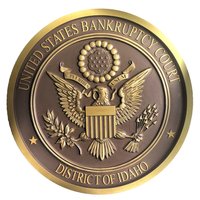 Welcome to the U.S. Bankruptcy Court for the District of Idaho.
We hope this website will provide useful information about the Court, its operations and its processes, and answer many of the questions you might have. Please let us know if you have suggestions to improve the site.
Below you can find the latest news from the Bankruptcy Court for the District of Idaho.

District of Idaho Courthouses Closed - December 25
Dec 11, 2017
The District of Idaho courthouses will be closed on Monday, December 25 in observance of the holiday.

Passing of the Honorable Larry M. Boyle
Nov 30, 2017

Notice of Bankruptcy Rules/Forms Effective 12/1
Nov 12, 2017
Summary of Federal and Local Bankruptcy Rules and Forms changes effective 12/1/17.

Addendum to Dec 1, 2017 Rules/Forms Changes
Nov 06, 2017

Revised Chapter 12 Closing Procedures
Nov 02, 2017
The Bankruptcy Court has instituted new procedures for finalizing/closing chapter 12 cases.

Updated Means Testing Data Effective Nov 1, 2017
Oct 31, 2017
Updated Census Bureau Data applicable to cases filed on or after Nov 1, 2017 is now available on the US Trustee's website.

New 341(a) Meeting Location for Central Division
Oct 30, 2017
Meeting location is changing effective January 1, 2018.

Print Me